The 444 Sampling is a short, part-time programme lasting 4-6 weeks.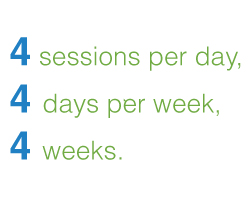 We called it 444 to describe how long this programme is set up for – 4 sessions per day, 4 days per week, for 4 weeks. The learner on this programme will get a chance to meet and work with nearly all members of staff and there will be an introduction to the areas of training in Youth Train.
This contact to contract programme allows a new learner to experience the centre and see if we are a good fit for each other.
The focus is on a learner settling in and taking responsibility for their learning. This can lead to a place on our QQI3 Major Award programme which is full time.
QQI 3 Employability Skills
Learners are encouraged to develop to their maximum potential at their own pace in a supported learning environment of equality and inclusion. This is a good foundation learning programme. It prepares a young person with skills and confidence to make decisions about their next steps, which could be one of the Youth Train QQI4 Awards.

Start building your future!
What are you waiting for? Get in touch.